Your HVAC & Plumbing Experts





Our cooling experts are prepared for all air conditioning repair or installation needs. We offer maintenance with seasonal tune-ups.

Our technicians are fully equipped to service all heaters and furnaces. Our heating tune-ups will keep your system running all season long.

Our plumbing professionals have the tools to handle any drain cleaning issue, from clogged drains to sewer rooter repair. We also offer sewer camera inspections.

Our team of experienced plumbing technicians are ready to handle any plumbing issue you may be experiencing from diagnosis to repair.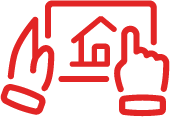 Our selection of smart thermostats will help keep you comfortable while reducing energy use.

We offer a range of services and products including duct cleaning and whole home humidifiers.
AJ Perri is a leading industry provider of heating, air conditioning, and plumbing repair and replacement in New Jersey and would love to show you our exceptional service.



WRITTEN ESTIMATES
Before The Work Begins
We offer service 7 days a week.
Before any work begins, your technician will go over all pricing & explain in detail their recommendations.
If you are dissatisfied with our work in your home, within one year of the date of the original invoice, we'll make every effort to meet your expectations & cheerfully refund 100% of your money.*****
CALL US FOR ALL OF YOUR HVAC & PLUMBING NEEDS
Bergen County
Essex County
Mercer County
Middlesex County
Monmouth County
Morris County
Somerset County
Ocean County
Passaic County
Union County
Hudson County


COVID-19: A Message To Our Clients
As COVID-19 continues to impact the global community, we at ARS want to update you on the steps we have taken to ensure the safety of our employees and customers, as well as business continuity for the communities we serve across our nation. We recognize that our services are of a special and often emergency nature, and we remain fully committed to fulfilling the needs of our community even as potential demand for our services may increase with more families either choosing to, or being required to, remain home for extended periods of time.
More importantly, the safety of our employees and customers is always our highest priority, and we recognize that heightened diligence and focus on health and safety is required during these challenging times. We are actively monitoring updates from the Centers for Disease Control and Prevention (CDC), the World Health Organization (WHO) and local health officials; and we have been proactively and continually implementing measures and developing plans to prioritize the health and well-being of our employees and customers.
We require all technicians to be equipped with the following personal protective equipment (PPE) when entering homes or businesses for peace of mind and prevention:
We are requiring employees to stay home or seek medical attention consistent with CDC and WHO guidelines if they are experiencing symptoms such as shortness of breath, coughing, and fever. Should there be concerns about any employee, please contact us at (877) 344-1547.
For the safety of our employees and customers, (i) prior to booking an appointment and (ii) again prior to our technicians arriving to a home, our Customer Relations Specialists will make inquiries to confirm there are no occupants of a customer's residence experiencing any symptoms and to confirm we have explicit authorization to service the residence.
For the safety of our community and consistent with health guidelines, we do reserve the right to postpone or cancel service in situations where symptoms such as shortness of breath, coughing, and fever are encountered or confirmed.
We will be prioritizing emergency service requests during this time and allocating our resources to fulfilling such needs over other elective service requests, but please know, we are prepared to respond to customers' needs as promptly as ever because we understand that HVAC, plumbing, and electrical systems are critical services.
This is an unprecedented time for everyone, and the situation is changing daily. We are committed to maintaining our business operations and ensuring you continue to receive the highest quality service from us without disruption, and we thank you for your continued trust in us.
‡See ARS.com for our Exceptional Service Guarantee.

"© 2021 A.J. Perri Holdco, LLC and A.J. Perri Plumbing, LLC. All rights reserved.
License #'s: Kevin Perri Master HVAC Lic # 19HC00103100, Michael Perri Plumbing Lic #36BI01256600, Electrical Lic # 34EB01783000 PA- PA126178"